Dog Kennels in Springfield, TN
Parkers Paws LLC welcomes your dogs with clean, comfortable facilities. We offer indoor and outdoor pet boarding, and puppies for sale, with results that speak for themselves. We treat every dog with care, to make sure they remain happy, healthy and comfortable while they're with us. Contact us and see what sets our dog kennels apart from the competition.
About Us
Katie is a licensed veterinary technician in both Tennessee and Kentucky with over 7 years of experience. Katie prides herself on patient care and hospitality, ensuring the utmost attention to detail with every patient. Katie's compassion and love for animals ensures each pet under her care is always treated with their best interest in mind. Being a family owned and operated business, we welcome any and all types of animals into our facility and treat them as if they were a member of our family.
Clean, Comfortable Kennels for Your Dog
Going away for a few days and need someone to keep a watchful eye on your furry friend? Parkers Paws LLC welcomes your pup, and our dog sitters promise to give them the care and attention they need while they're with us.
First and foremost, we offer boarding for dogs of all types. Our facilities are equipped with spacious, individual dog kennels in Springfield, TN and we offer both indoor and outdoor housing options. Your dog will get the peace of mind that comes with its own space, while still being able to socialize if they want to on any of our three quarter-acre runs. We'll make sure they're completely comfortable for as long as you board them with us—even if you're just visiting for afternoon doggy daycare in Springfield, TN!
Looking for a new addition to your family? We're also registered breeders with experience breeding Labrador Retrievers, Labradoodles, and Dachshunds. We'll be glad to introduce you to a new furry friend! Whether you need boarding or are looking to adopt, Parkers Paws LLC welcomes you and your pup!
We maintain extremely clean dog kennels and facilities that are comfortable and spacious for our dogs. We believe it's the secret to a happy, lively, healthy pup!
We have our National Kennel Certification and all of our dogs are American Kennel Club Registered.
Our doggy daycare facilities include both indoor and outdoor boarding accommodations, as well as 3 runs (.25 acres each) for plenty of room to play!
Our dog sitters breed and raise a number of puppies, including Labradoodles and Dachshunds.
We're an accredited Better Business Bureau (BBB) business and member of the National Federation of Independent Business (NFIB).
Areas Served
We are dog sitters and a doggy daycare proudly offering service to the following counties:
Robertson County TN
Davidson County TN
Summer County TN
Cheatham County TN
Montgomery County TN
Logan County, KY
Todd County, KY
Simpson County, KY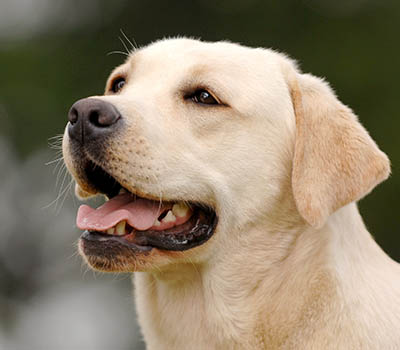 Your Dog's Home Away from Home
Make sure your dog is getting the very best attention while you're away in Springfield, Youngville, Robertson County, Cedar Hill, or Coopertown, TN. Our dog sitters will make sure they have a space that's clean, comfortable and welcoming, so they can vacation while you do!